About Whatsapp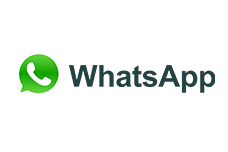 WhatsApp is a messenger for smartphones. With over 900 million users worldwide is the most popular WhatsApp communication service worldwide. WhatsApp Inc. was established on 19 February 2014 and is bought by Facebook for around 16 billion dollars. Through the messenger you can send texts, voice messages, images, locations, contacts and videos.
Is Whatsapp down right now?
Whatsapp Outage Reports from last 24 hours
Status:

Status
whatsapp.com checking ...
Most problems with
User Comments
Write about your issues with Whatsapp.